Follow the steps below to create your Intuit Developer account.
From the menu bar of developer.intuit.com, click Sign up.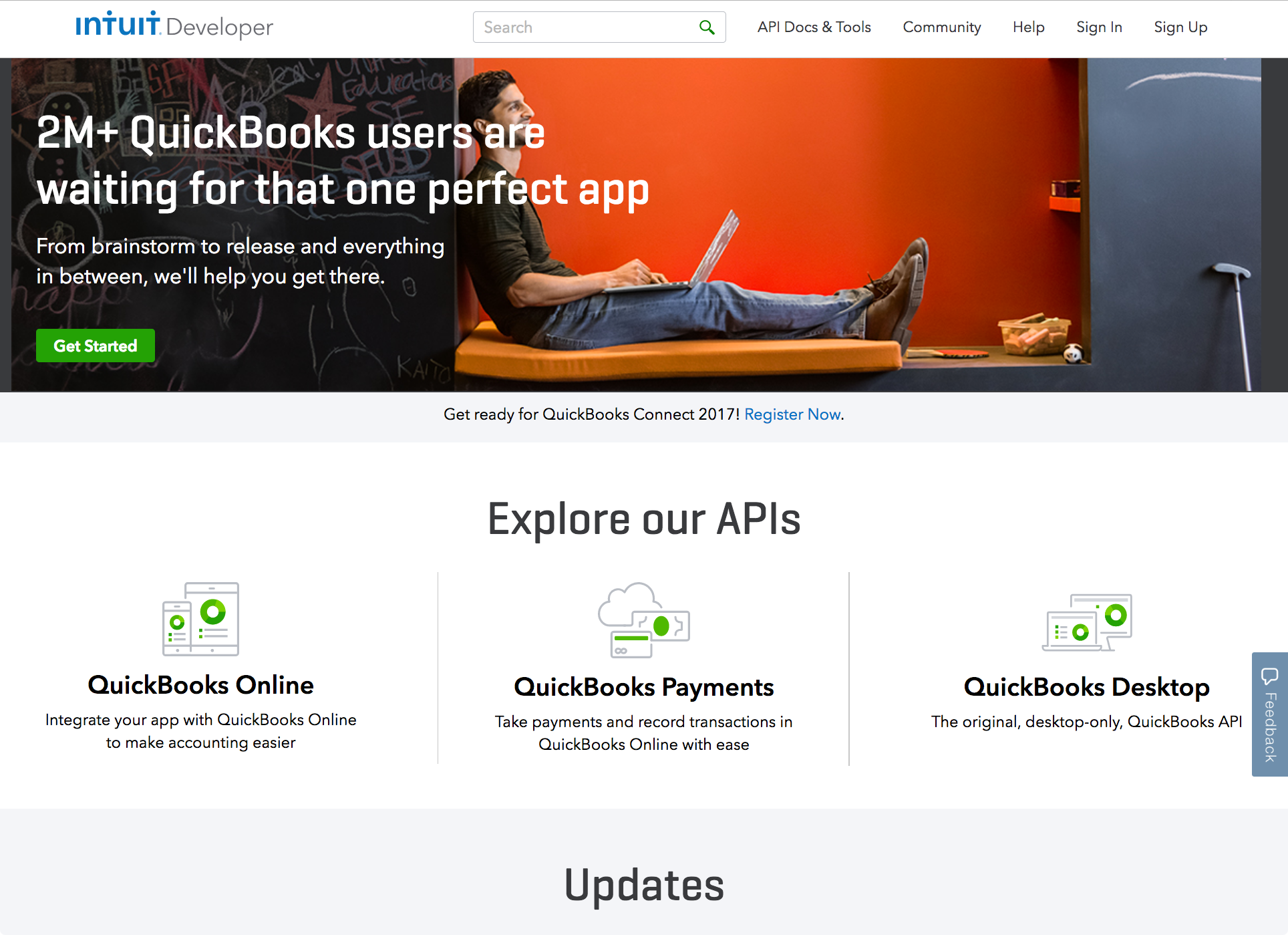 Fill out the form and click Create Account.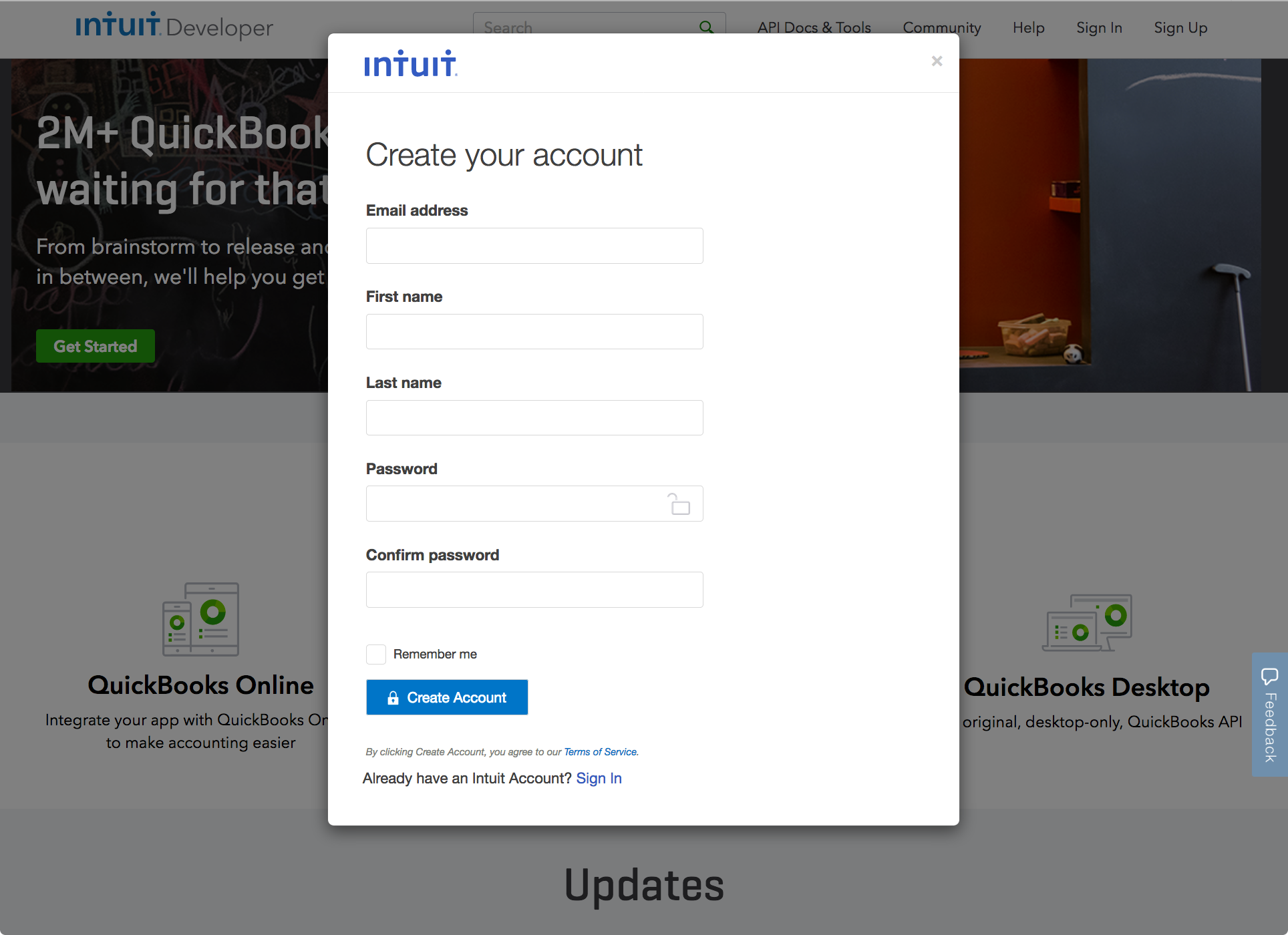 Complete the validation check and click Continue.
On the confirmation dialog, provide a few details to fill out your profile and click All set.
Your account is created! You'll automatically be directed to the app creation page to get coding on your app.
Watch your inbox for a confirmation message and a second message with some introductory links to get you started.
Choose the user ID of your account carefully. Once an app is created in a given account it cannot be moved to another account or deleted. If you are building apps for a client, we recommend you create a dedicated account for that client that stays with them, leaving them full access.
Next steps
Next up, try out some API calls with our API Explorer.